por Takeshi - US/Miami - 02-Sep-2017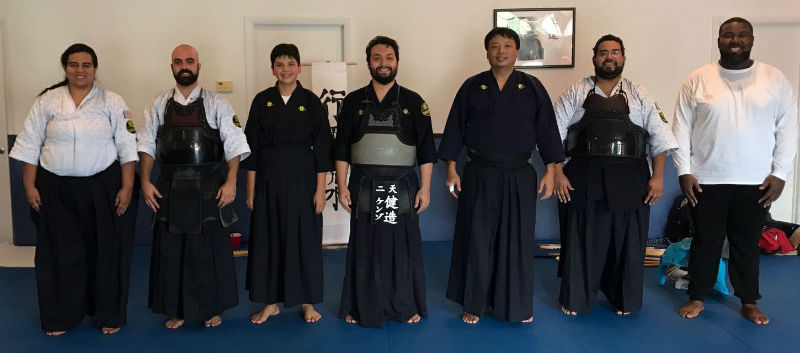 Sunday August 20th Workshop by Senpai Kenzo in our Weston dojo.

A lot of new techniques and secrets were revealed and Senpai Kenzo did Keiko (1 on 1 practice) with every participant.
In the end, everyone was exausted but happy, with the sentiment of gratitude and the certanty that a big step foward was taken.

Arigatou gozaimashita Senpai!
Gambatte Niten Miami/Weston!


por Takeshi - US/Miami - 01-Sep-2017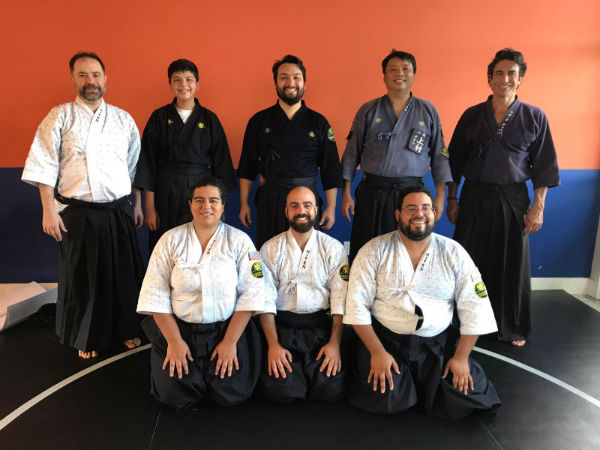 Saturday August 19th we had the presence of Senpai Kenzo in our Miami/WESTON dojo!

Senpai Kenzo introduced us to new exercices and techniques and also corrected others that we were already practicing. It was a great experience that made us push ourselves further and also opened our eyes for new possibilities.
Thank you Sensei Jorge Kishikawa for this opportunity and thank you Senpai Kenzo for the visit.
Arigatougozaimashita!
por Kenzo - US/Orlando - 26-Aug-2017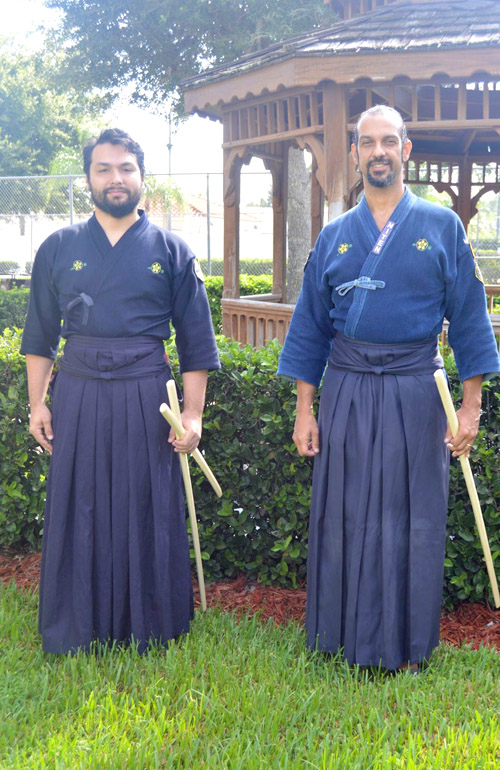 Hélio Kenzo and Marcos Fugulin

por Kenzo - US/Orlando - 16-Aug-2017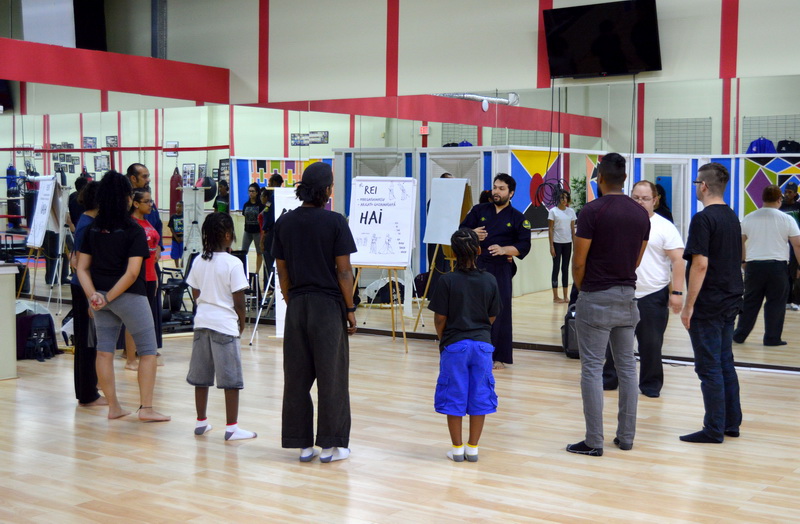 Workshop with instructor Kenzo Dino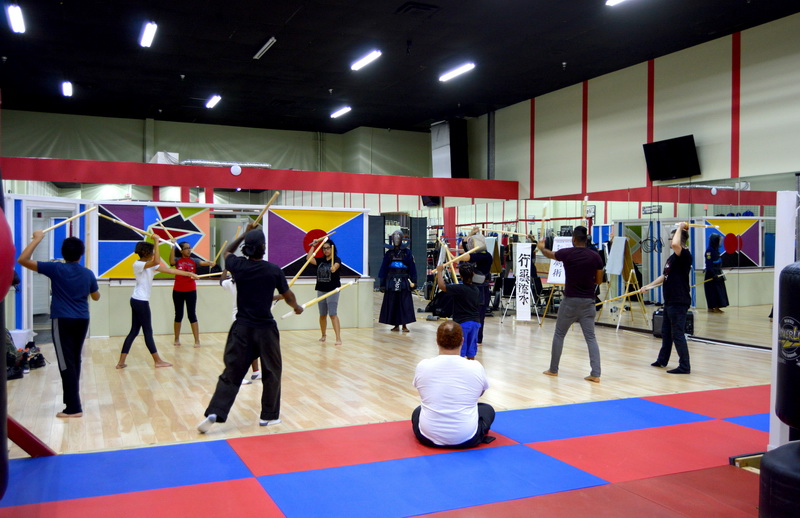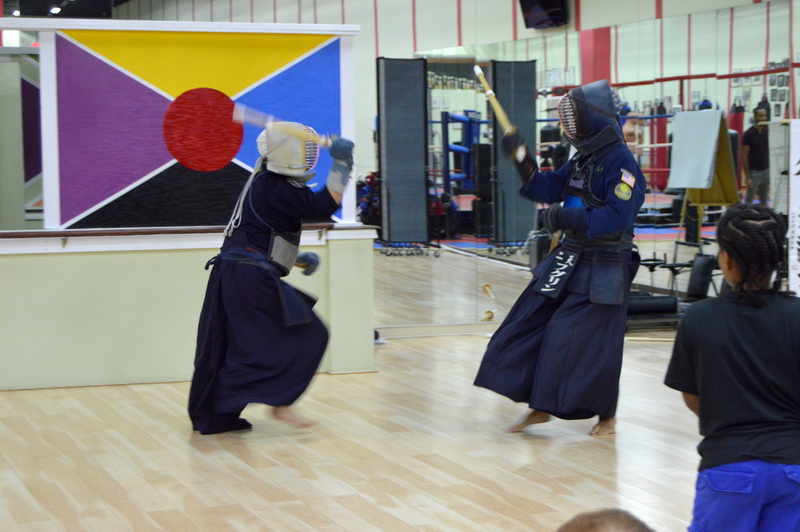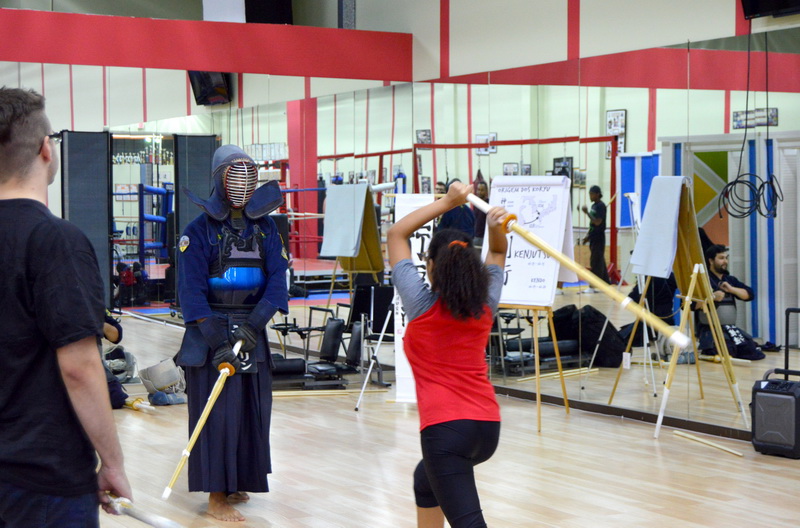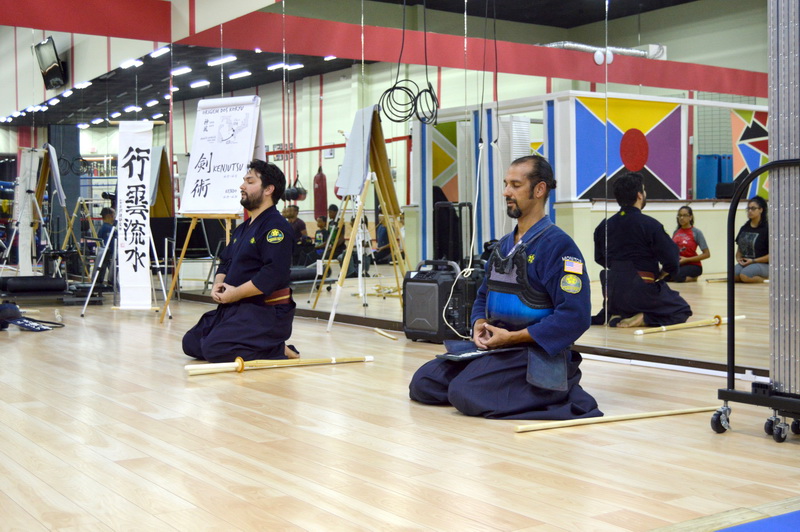 por Otávio - DF/Brasília - 20-Sep-2010
Konban wa Mina San,
Estou escrevendo este e-mail para registrar, de forma muito sucinta, que foi um grande prazer poder treinar com o Sempai Wenzel no Sábado de manhã. Foi uma visita surpresa, na qual os alunos de Taguatinga foram agraciados pela presença do Sempai.
O Sempai treinou Jo, Iai e Ken (Keiko), e posso dizer que foi indescritivel! os detalhes tecnicos no Iai, do Jo, e a energia do Keiko impregnaram a todos! Uma energia muito forte e boa, que somente quem bebe perto da fonte possui!!! Quem estava lá sabe o que estou falando!
Isso vale para sempre nos lembrarmos para irmos sempre pro treino sem expectativas, pode ser que tenhamos um treino sem "novidades", e pode ser que tenhamos um treino completamente diferente!
Domo Arigato Sempai Wenzel, Sempai Ricardo e Sempai Patrick, pela grata surpresa do treino neste sábado!
Sayonara
comments
2 of 2
Andrade - Taguatinga-DFTambém achei uma grande surpresa, já que no dia em questão iríamos ver alguns filmes e ao invés disso, podemos aproveitar a estadia do senpai Wenzel com bastante treino e ainda levar algumas broncas do senpai Patrick.
Domo arigato Senpai Wenzel, Sempai R (Continues)
Furtado - Taguatinga-DFCom certeza foi uma grande surpresa para todos e agradeço muito, assim como o Otávio disse, indescritível. Detalhes que ficaram na memória.

Domo arigato Senpai Wenzel e Niten-DF por mais está oportunidade.
(Continues)
por Ulisses Gabriel - SP/Franca - SP/Franca - 12-May-2010
A cada nova lição que recebo no Niten, me sinto maior.
Os exemplos dados pelo Sensei a cada café, pelos sempais nos minutos de ouro, e até os mais puros exemplos das crianças me faz perceber o quão abençoado somos por ter acesso a tudo isso aqui no Niten!
Mas não é simples assim absorver os ensinamentos, se não aprendermos a SENTIR.
A visita do Sempai Renaut a algum tempo, foi o ponto em que esta palavra se fundiu com a pratica das artes na minha vida, mesmo já tendo ouvido outros exemplos com mesmo objetivo.
Vejo os novatos chegando cheios de brilho no olhar, buscando técnicas, sabedoria oriental, mudanças físicas e espirituais, cada um com seu objetivo, mas eles pouco sabem sobre o que há por vir, principalmente, como aprender a lidar com seus sentimentos em momentos adversos na luta e na vida cotidiana, esta é pra mim uma das maiores lições.
Saber sobre as teorias escritas nos livros, mostradas em filmes e contadas pela historia é fácil, basta se dedicar a elas por algum tempo...
mas SENTIR, só com a pratica!
Desafie-se então a lidar com toda esta avalanche de novidades em segundos e veja como se sai!
Arigatô gozaimashitá!