por Niten - blog - 28-Oct-2017
16º Torneio Brasileiro por Equipes de Kobudô 2017

Em Outubro tivemos nosso Torneio por Equipes de Kobudô!
O Torneio é uma experiencia inesquecivel, é dia de montar sua equipe e  Suparar limites cruzando Espadas.

A empolgação das torcidas animou a todos os Competidores!
Arigatou Gozaimashita pela presença de todos alunos e familiares!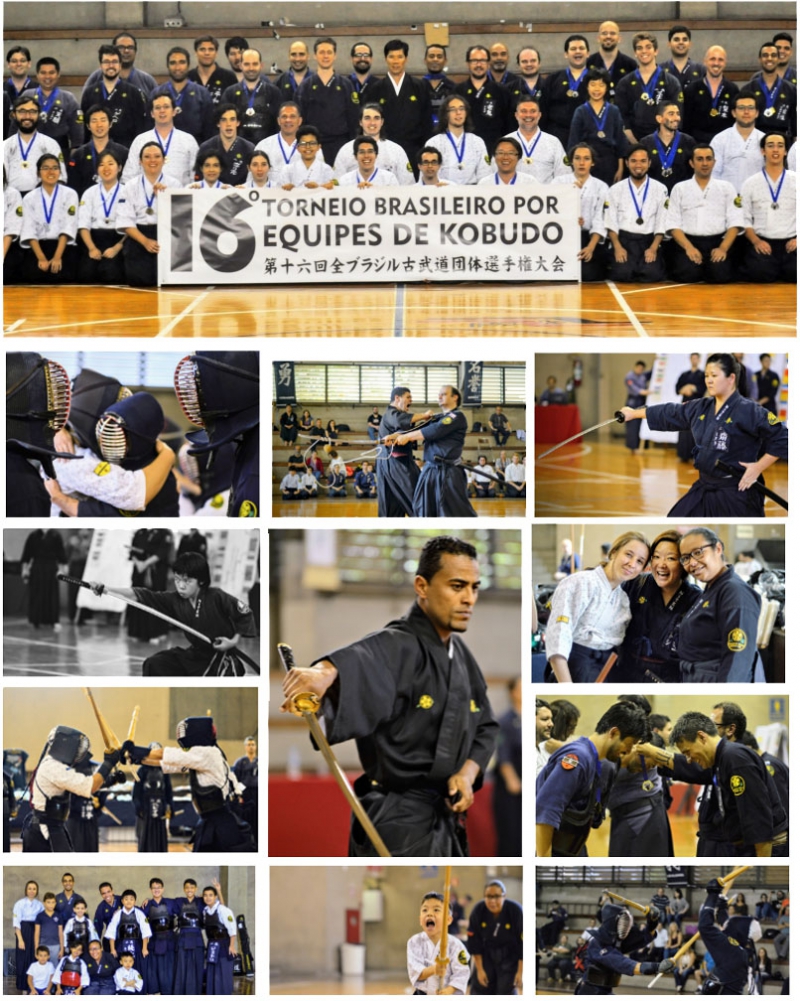 Galeria Completa com Fotos e Vídeos




por Niten - blog - 10-Oct-2017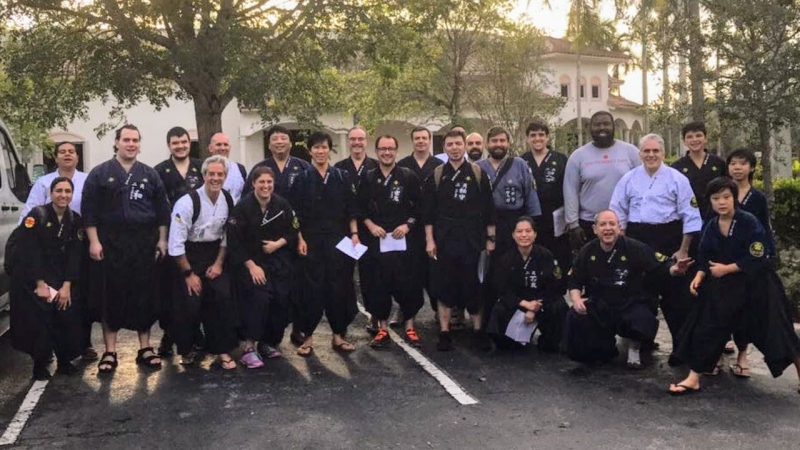 First news from Pan American with the entourage of Brazilians and Argentines at the dojos of Miami and Denver...
"Shitsureishimasu, Sensei
Konbawa
Our first day in Miami in preparation for the Pan American Encounter was beyond my expectations. The Brazilian, Argentinian and American teams commingled very well and supported one another during the whole day. I had the opportunity to talk to most of the participants and got very positive comments from all of them. Heard from an American that got his first kyu today: "I don"t like to wake up early. The only day thatI do is the one that I have the Niten class ".
 I think that we are going in the right direction and that Niten has a bright future in the US
Arigato gozaimashita.
Sayonara," Barreto
Tradução:
"Shitsurei Shimassu
Konbawa!
Nosso primeiro dia em Miami em preparação para Encontro Pan-Americano ultrapassaram minhas expectativas.
Os grupos Brasileiros, Argentinos e Americanos se entrosaram muito bem e apoiaram uns aos outros durante o dia inteiro. Eu tive a oportunidade de falar com a maioria dos participantes e recebi ótimos comentários de todos.
Ouvi de um americano que recebeu seu 1º Kyu (Graduação) hoje: "Eu não gosto de acordar cedo. O único dia que faço isso é o dia das aulas do Niten" 
Acredito que estamos indo na direção certa e que o Niten tem um futuro brilhante nos Estados Unidos.
Arigato gozaimashita.
Sayounara" Barreto - Aluno Niten São Paulo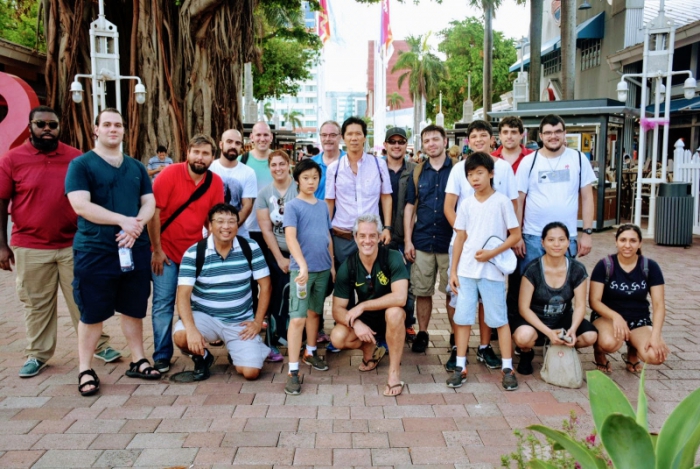 First Day in US - Bayside 
por Kenzo - US/ - 06-Oct-2017
"Na primeira vez que vim ao Japão disse que os ensinamentos do Sensei e do Niten me ajudaram muito, especialmente para não cometer gafes e evitar problemas.

Nesta segunda vez não foi diferente. Ao procurar emprego e ao falar com meus chefes japoneses por exemplo, as palavras que o Sensei nos passa são importantes e causam admiração quando as reconhecemos e as recitamos: Majime, isshokenme, sei sei do do, entre outras.
Mas o que me impressionou foi que, ao ficar um mês nos EUA, lá também o Niten funciona!

Ao me portar seguindo os ensinamentos do Niten, recebia elogios e todos me achavam agradável e educado. Ao andar na rua como se estivesse no dojo, seguindo a etiqueta e os costumes japoneses ensinados pelo Sensei, você tem as portas do mundo abertas.
Me senti realmente assim, como se pudesse ir a qualquer lugar do planeta e ser aceito, graças ao jeito Niten de ser.
Arigatougozaimashitá! Sayounara!"

Kenzo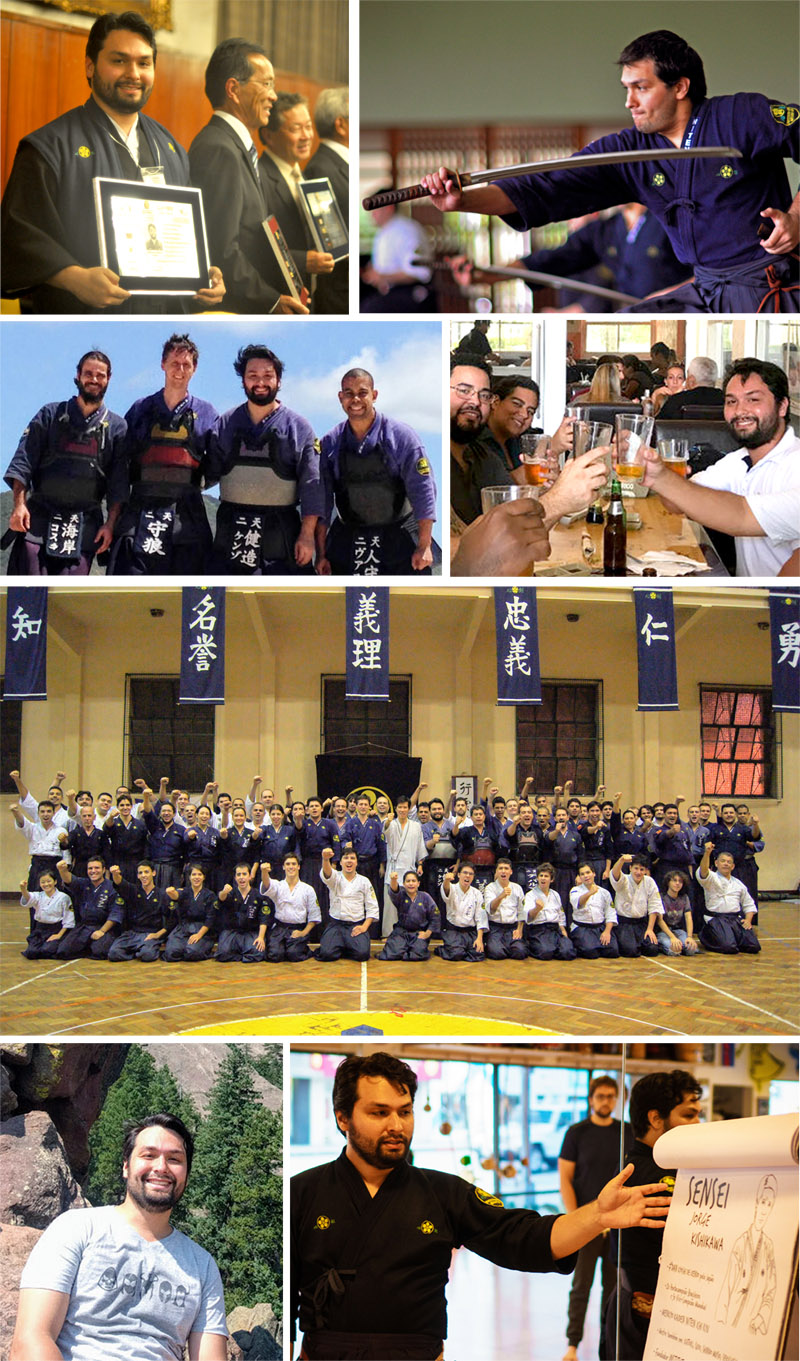 por - Niten - 04-Oct-2017

O Instituto Niten vem divulgando nos Cafés com o Sensei e nas redes Sociais, alguns trechos dos Momentos de Ouro


Tão importantes quanto o treinamento técnico,
ou mais, porque são feitos para mudar o Homem

 
Nos Momentos finais do treino o, os alunos se reúnem em torno do Sensei ou do Senpai responsável pelo treinamento para ouvir ensinamentos sobre a cultura samurai e a filosofia japonesa. Conceitos como Disciplina, Auto-Controle e Concentração são abordados sob a ótica samurai e os alunos aprendem como utilizar os ensinamentos da espada em seu dia-a-dia.
Veja mais vídeos com trechos de Momentos de Ouro no Site
Português
/
Español