por Niten - Internacional - 20-mar-2020

Enable subtitles in the player


Following WHO guidelines, the Niten Institute`s Dojos are temporarily closed.
But we know that training is the best way to strengthen our body and spirit!
Moderate intensity exercises have a beneficial effect on the immune system, decreasing the risk of infections! So let`s maintain a training routine!
Even from home.
Instituto Niten is preparing video lessons for students and those interested in continuing to strengthen their spirit and body in this moment of COVID-19 Don`t let the energy stand still!
In addition to the practical part of the training, we will continue to publish the Golden Moments of Sensei Jorge Kishikawa.
Let`s continue the search for spiritual and technical improvement!
A quest that overcomes the barriers of the Dojos and keeps us together on the Samurai`s Path!
Cultivating the values ​​of Bushido and applying it to our daily lives together we will overcome this war with Courage, Compassion, Honor and Energy together!
Welcome to your first class!
Gambate.
por - Niten - 30-jan-2020


Por todas as emoções que passamos juntos neste ano,
tenho a certeza de que ganhei 2019.
Feliz Ano Novo!!!

Por todas las emociones que passamos juntos este año,
tengo la certeza que vencí al 2019.
Feliz año nuevo!!!

For all the emotions that we went through together in this year,
I'm sure that 2019 was a year I won.
Happy New Year!!!

Sensei Jorge Kishikawa
Dez 2019



por Niten - Internacional - 24-abr-2019



Day of the Samurai, a day for reflection, learning and celebration!

For us, the secret to be happy is: Discipline and Party. Indissociable and interdependent things. It is not possible to live and be happy, practicing a rigid discipline without celebrating the advances and conquests. So little is viable to live only at a party without conquering anything. This applies to all aspects of daily life, whether in the Dojo, in professional life or in private life with family and friends.

The millenarian Japanese culture, studied and practiced by the old and new samurai practicing martial arts of the most diverse styles, gives clues to the way forward. Promote the strengthening of the body through the practice of a vigorous physical activity, which prevents ills, increases the quality of life and gives healthy longevity. And, at the same time, promote the strengthening of the spirit through learning and the practice of virtues that improve character and behavior as citizens.

Today we celebrate Samurai Day, always on April 24, the Day of Samurai.

por Niten - Niten - 30-dez-2018

comments
2 of 2
Thomas - VitoriaShitsurei Shimasu,

PRA CIMAA.
(Continues)
Formentini - VitóriaShitsurei shimasu,

Estive presente no Torneio, e pude sentir pessoalmente a energia e a força das palavras do Sensei. Enquanto ouvia o discurso eu pensava. `Que responsabilidade estar aqui, mas também que alegria!`.

Sou um homem agraciado por poder (Continues)
por MundialKenjutsu - Niten - 01-dez-2018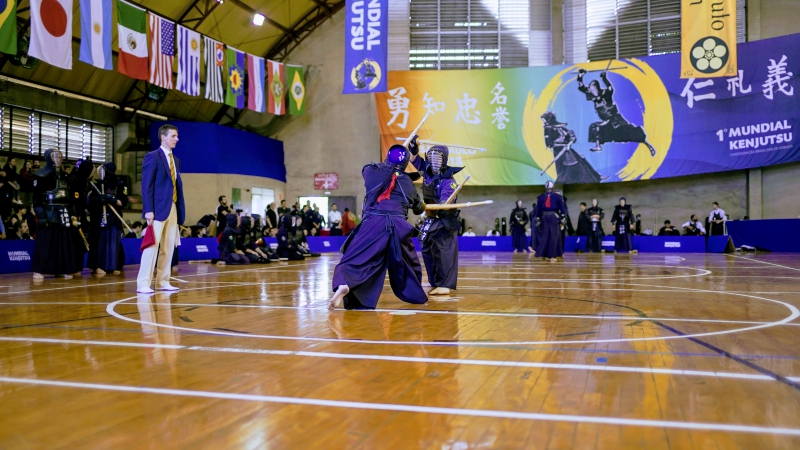 Resultados do 1º MUNDIAL KENJUTSU realizado nos dias 20 e 21 Outubro de 2018 em São Paulo com participação de delegações de:
Portugal, Inglaterra, Estados Unidos, México, Colômbia, Chile, Argentina, Uruguai e Brasil.




(...)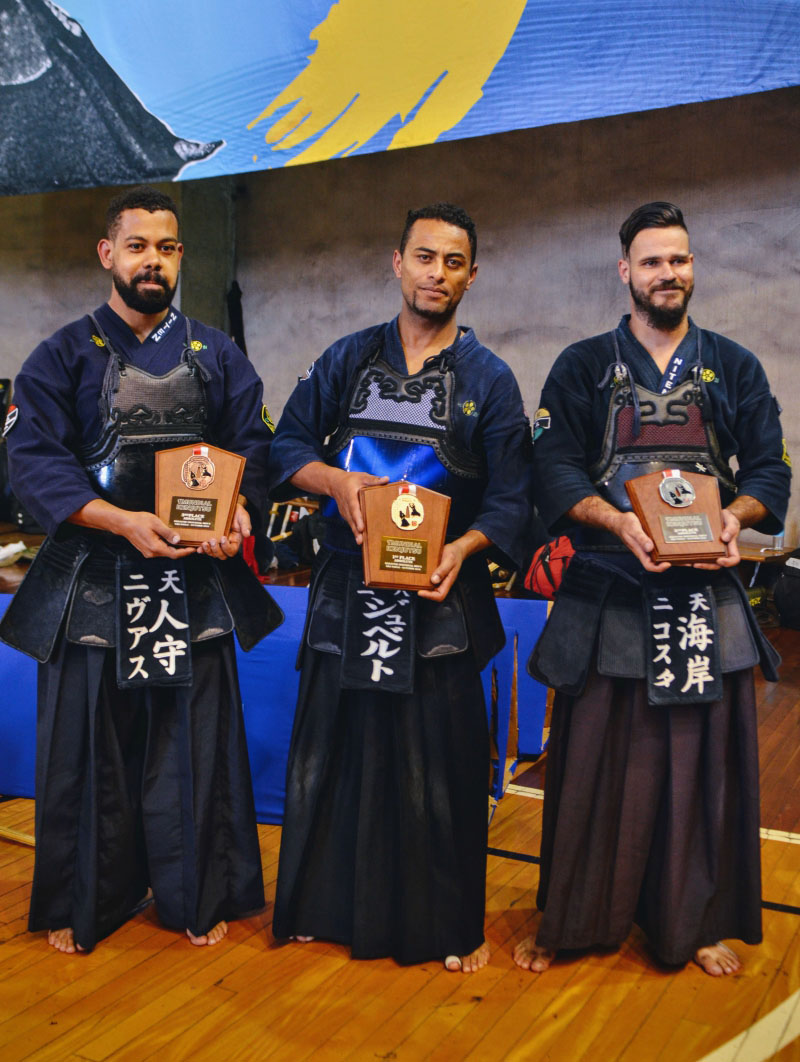 Kenjutsu Categoria Máxima - Masculino
Alexandre Vaz (3º, RJ), Gilberto Vieira (1º, SP) e Ronaldo Costa (2º, RJ)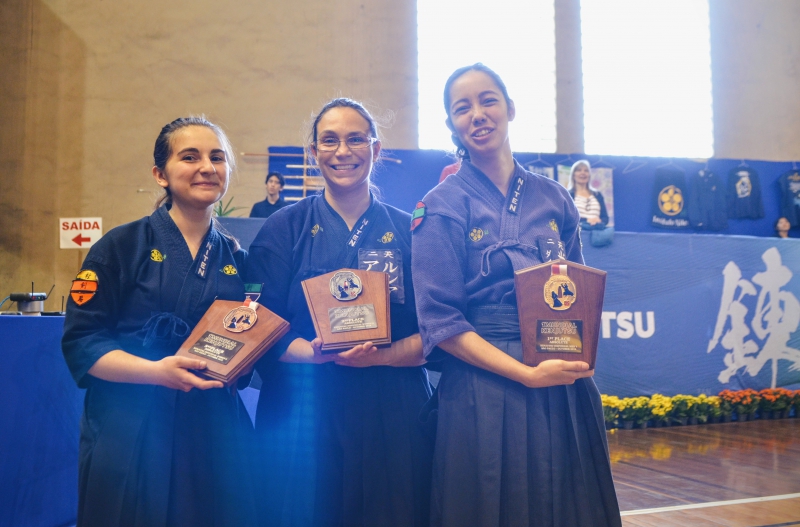 Kenjutsu Categoria Máxima - Feminino
Melissa (Fighting Spirit Feminino) recebendo premiação de 3º lugar em nome de Saieva (3º, ARG), Ana Lúcia (2º, SP) e Daiana recebendo premiaçao de 1º lugar em nome de Paula (1º, ARG)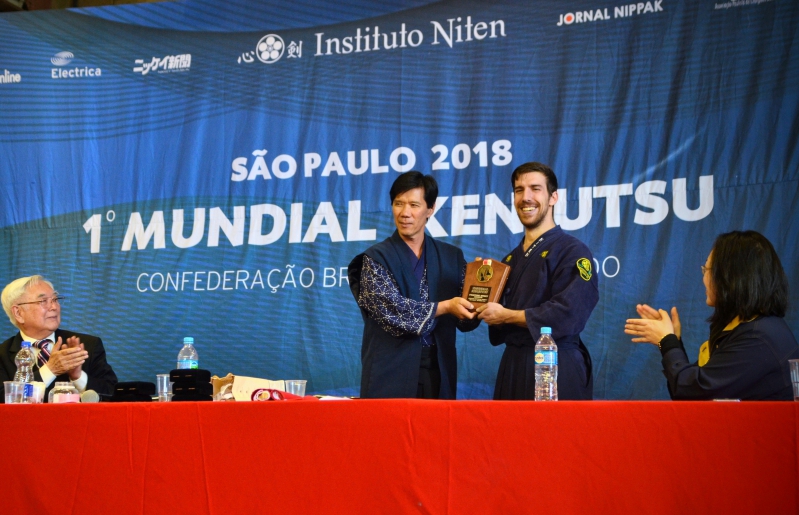 Thomas Spanos (USA, Denver) recebendo prêmio Fighting Spirit Masculino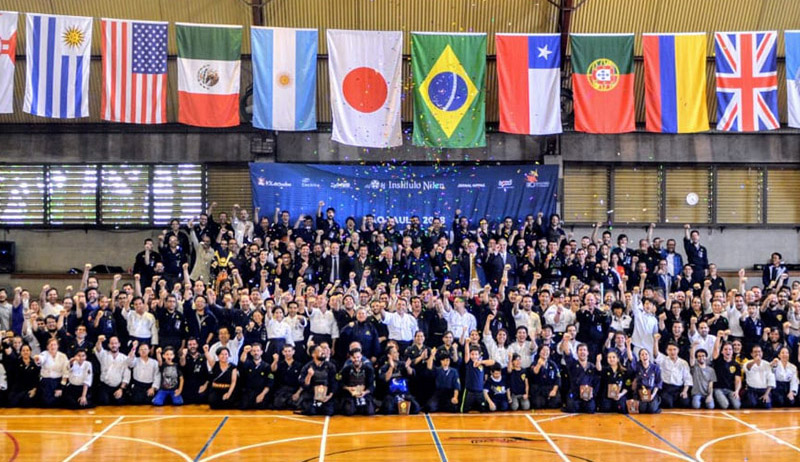 Continues (complete post)
comments
1 of 1
CRISTIANE BARBOSA GOMES - Campo GrandeOmedetou Gozaimassu!!! Somos todos vencedores, pois no NITEN somos um único Clan, uma única família. Muito bem representada por todos os participantes, todos os veteranos e todos os iniciantes, durante este mundial. Sinto profundo e verdadeiro orgulho por (Continues)